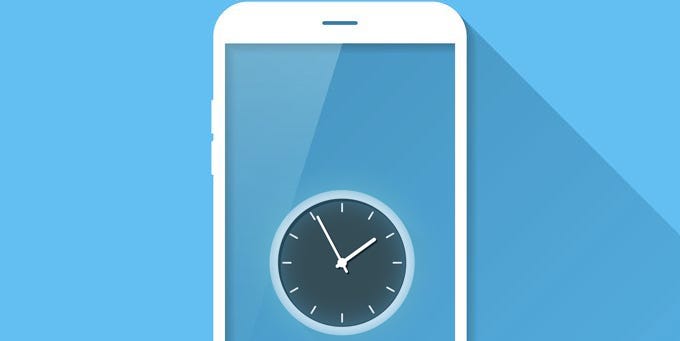 I feel supernatural forces are in motion this year; hell bent on playing with the passage of time.
Only a moment ago I posted an update from day 5 of my social media challenge. Now here I am looking to catch up on my progress log, only to realise I have made it through an entire whirlwind month already. It has passed in the blink of an eye!
To be fair it has been a manic month as I have embarked on the exciting and also stressful journey of moving house.
Thankfully I have just about had time to keep on track with my tally of daily social media hits.
Given the lengthy delay in dishing out the dirt on my social habits, there was potential for this post to transpire as an essay style confession regarding my array of struggles encountered, accompanied with a huge list of social media useage logs.
I'm thrilled to use the word 'potential' as the past month has been anything but a disaster.
I can honestly say that my social media exploits have been practically non-existent since my last update. I still have to pinch myself to believe the words I write right now.
Here is an overview of how things have panned out over the past few weeks.
During week two of the challenge, I used Facebook twice for 2 minutes on each occasion, Snapchat once for 1 minute and Instagram once for 1 minute.
Now I could reflect on this with critical eyes, considering how well I had done in week one. The main plus here however is that social media usage has still reduced by about 30%.
Week 3 is where the magic really started to ignite. I only engaged with any form of social media a grand total of 3 times all week. This encompassed 2 minutes spend on Snapchat and 1 minute on Facebook.
I was in full stride during this period of time, fully absorbed into house viewings and mortgage discussions. This meant that even the idea of accessing social media, didn't cross my thoughts for the most part.
Regrettably as the craziness from previous week simmered down ever so slightly I did regress a little bit in terms of my progress during week 4. I used Snapchat on 3 occasions for about a minute each time and Facebook twice, one of which to wish my grandad a happy birthday. I must admit the birthday thing did get me questioning this odd habit we have developed. Rather than actually saying happy birthday in person why do we feel obliged to send a Facebook message. This is something that may never have occurred to me in previous times.
Anyway this slight relapse just confirmed to me how insidious social media can be and how easy it is to fall back in the habit of having a cheeky check on it every now and then; particularly during times of boredom. This realisation prompted me to delete every social media App downloaded on my phone, with the exception of WhatsApp. And for the past 4 days I haven't looked back.
In terms of how I've been feeling mentally during this whole time, it would be too good to be true to say that I've felt a million dollars every day of the week, but yes on the whole I am feeling pretty good. I am starting to no longer feel those strong feeling of envy that were becoming common place before and (if anything) I am actually finding peace in knowing other people are experiencing big moments in their life.
I don't want to jinx it but I genuinely don't think that the second half of my challenge will prove to be an almighty battle. I refuse to declare this with any certainty as I am all too aware how powerful the allure of technology can be during times of weakness.
As long as I keep working on my head space and sticking to my guns I'm hopeful this challenge will end in successful and enlightenment.
Regardless of the outcome I'm sure there will be some more twists and turns as I approach the end of this journey and so I'll try and be on the ball a bit more with the updates from here on in.
For those who are yet to read up about my current challenge, get up to speed @ https://wordpress.com/read/blogs/16414670/posts/510
Don't forget, if social media addiction is something that interests you, why not check out my young adult novel The Invite and join troubled teen Lindsey Hookwink on her night of virtual horrors that well and truly expose her unhealthy smartphone habits.